La Fábrica de Luz. Museo de la Energía (The Light Factory. Energy Museum)
Dirección de contacto
Postal address

Av. Libertad, 46

Ponferrada

24402

León

Email
Web
Phones

987 400 800

Fax

987 405 800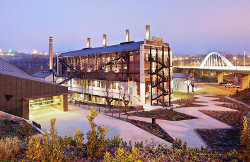 High resolution image. This link will open using lightbox, there may be a context switchLa Fábrica de Luz. Museo de la Energía
La Fábrica de Luz. Museo de la Energía is cultural and informative entertainment place where coal is the protagonist all the way. The Museum is housed in the former thermal power plant of the Minero Siderúrgica de Ponferrada (MSP), which was in operation between 1920 and 1971.
During the tour the visitor can discover how electricity was produced from coal at the beginning of the last century and know about the society at that time; how their lives were, how they worked, what they did in their spare time and how the use of a natural resource such as coal was the motor of change in a territory and for its inhabitants.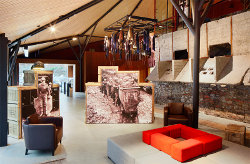 High resolution image. This link will open using lightbox, there may be a context switchLa Fábrica de Luz. Museo de la Energía The restoration of this facility, which retains the original elements of the plant, has been recognized by the European Union with The Europe Nostra 2012 awarded to us for our meticulous, unique and singular restoration. In addition, La Fábrica de Luz has been nominated for the best European Museum of the Year 2015 in the EMYA (European Museum of the Year Award) awards.
The history of La Fábrica de Luz has been rebuilt with the help of more than 200 employees, some of them star in the visit through their own video testimonials. A journey back in time to discover how electricity was produced at the beginning of the last century and how were peoples´ lives who lived and worked there as told by its own protagonists